AWAKEN is now available on vinyl!
Non-US Resistents Pre-order HERE
FIRST 100 PRE-ORDERS RECEIVE A FREE AUTOGRAPHED 11X17 POSTER 
On June 12th, 2021 - Record Store Day, Reality Suite will re-release their 2019 half-million streamed album "Awaken" for the first time on vinyl. Issued on their own independent label, 4K Deep Records, the new package will include the new single "Triggers," a bonus track about surviving 2020. This reboot of "Awaken" is limited to a pressing of 300 units, has a remastered unique track order to indulge the album listening experience, new photos and is pressed on bone white vinyl.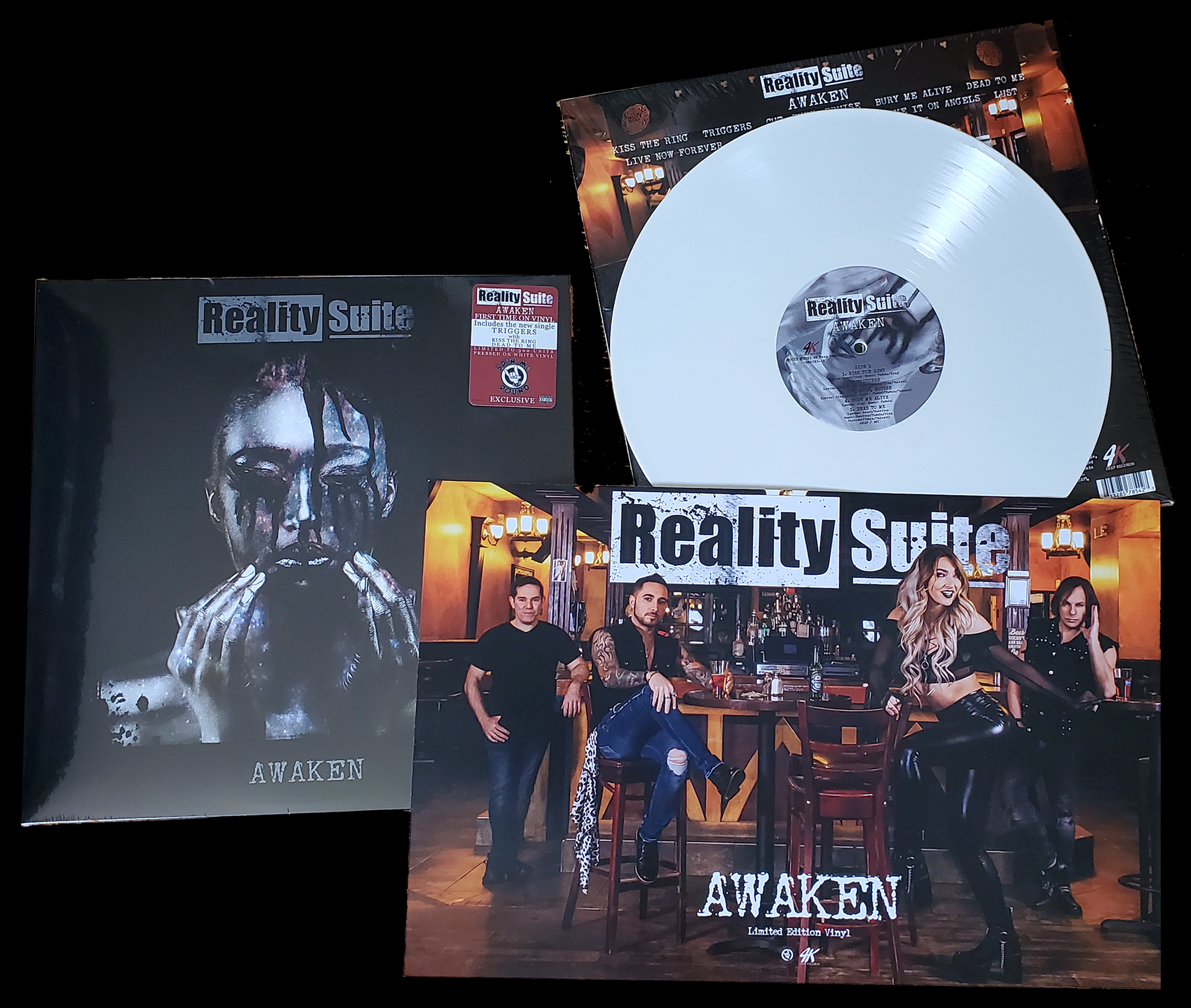 Awaken reviews: 
(click links to read full review) 
Nightway: "This is a record where the classic component of rock has faded to the detriment of its more modern and contemporary stance, with a clearly in-your-face and even provocative attitude." 
Femmetal: "Awaken is a great album, and my favorite Rock release in 2019" 
Heavy Paradise: "This opus grabbed my attention at once with its straight-forward modern heavy rock sound, the passionate and in-your-face vocals, the clever n' catchy hooks and the refreshing sound in general." 
Eclectic Music Lover: "Awaken is awesome and packs one hell of a mighty wallop." 
Music From the Heart: "The lyrics are intense and personal, trying to send a message to the listeners. A true breath of fresh air in melodic rock where most bands are concentrating on the music and the lyrics are often left behind."